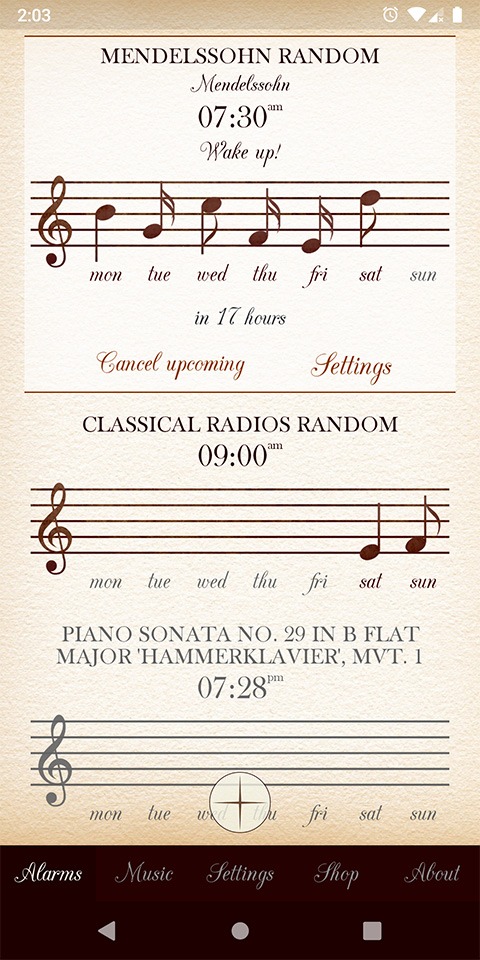 Do you love classical music? Here is your chance to wake up to your favorite musical pieces.
Start the day energized by listening to the best of Beethoven, Mozart, Bach, Vivaldi, Chopin, and many more.
Get access to a curated selection of the best works by the most prestigious composers, completely free of charge!
-Set up as many alarms as you want with your favorite music
-Listen to custom playlists whenever you want
-More than 80 classical music radio stations that you can tune to or use for your alarms
-And many more features!